Interactive Map Examples
Each map is built to each individual customer's needs. Our control panel allows you to quickly update each lot in real-time allowing prospective customers to get the latest information about your community.
ePlatMaps Interactive Maps with online editor
Every map we do creates an interactive experience for the buyer. You can add any information you wish and is custom to your needs. Here is a quick list of what our system provides:
ePlatMaps Online Map Editor lets you update in real-time
+ Lot Status
+ Add one image for each lot rollover
+ Add up to 5 Customizable Text Lines for each Lot
+ Add an internal use only note for each Lot
+ Add a contact form OR
+ Add a URL link for your customers to get more information
Turn on and off features to customize your interactive map
Get reports
DEMO Interactive Maps: Case Studies
Hear what our clients say....
View live interactive plat maps and learn how adding an interactive community map will boost your residential real estate marketing and help you become the leading expert in your area.
View some of our Artist Renderings & Interactive Maps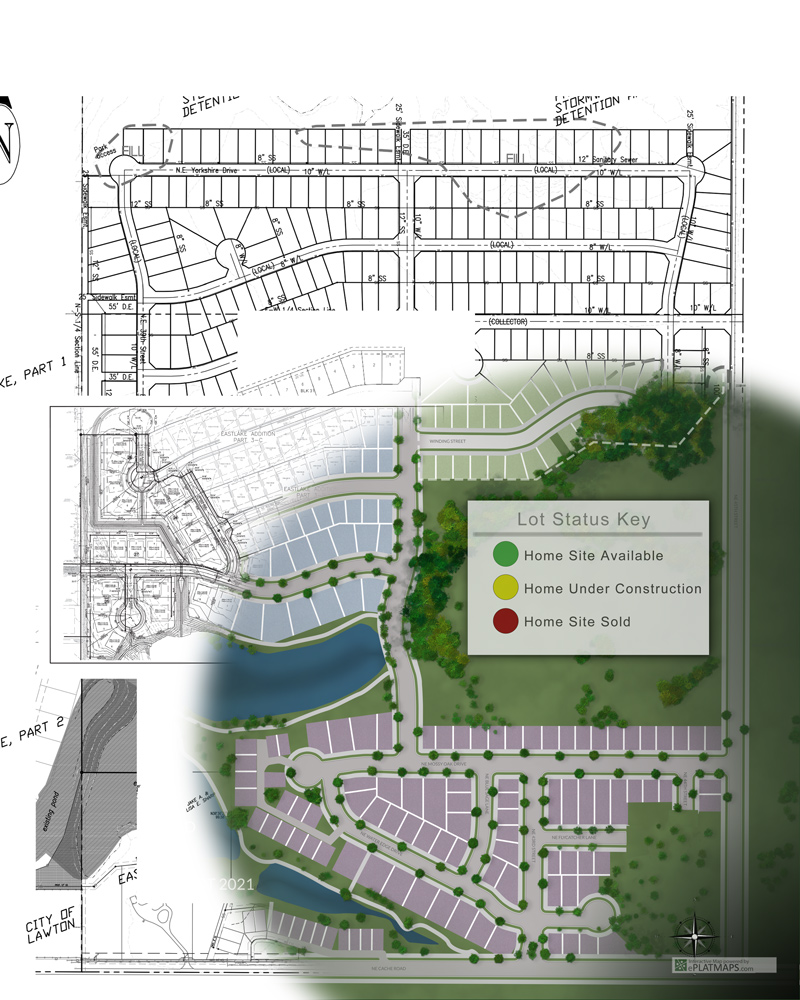 Does it have to be a community map? Nope. Not at all. Check this one out
Artist Rendering