Land Developer Services
Land Developers implement our interactive maps in many ways as to communicate quickly and easily with their real estate development teams as well as with buyers.
How do we help land and real estate developers...
We here at ePlatMaps Interactive Plat Maps listen to you and come up with solutions to help you make updates in real-time that not only speeds up communication while reducing cost.
1. We create a custom artist rendering to show your real estate developments amenities and lots including graphically showing what phases are ready and which ones are future developments. We also do a bit of pre-planning for any updates/changes that may take place in the future so that we can quickly and efficiently make those changes when they happen thus decreasing your cost and reducing any confusion with your teams.
2. We create an interactive map that can be customized to you and how you currently track and manage your lots by helping you streamline your processes and reducing the cost of printing and distributing paper thus increasing communication across the board.
Add lot roll-over information such as the Lot number, size, price, builder name, zoning data, land status, contact for more information or even click to visit your website page for more information on a particular lot.... etc.
---
Contact us to see a live demo... I would be happy to show You how you can update your map for anywhere using your desktop, laptop, tablet or phone. Our dashboard is easy to use, easy to update, and easy to get the information you need right at your fingertips!
Features
Live Examples
Lots Link to: sales agent contact form, builders profile, lot specifics, home tours, etc.
Residential
Commercial
Golf Courses
Neighborhoods
Apartments
Parks and Recreation

Hear what our clients say.... Live Map Examples of New Home Developments
View live interactive plat maps and learn how adding an interactive community map will help you communicate quickly with all of your team.
Multi-Phase Map

We worked with Keegan Ledford directly to help decrease the errors caused by people not using the latest platmaps and updated lot information. By creating an artist rendering that quickly translates a black and white engineered drawing for people to visually communicates with people that can be quickly be referenced online with the most recent lot information.

Multi-Phase Map Artist Rendering


View Community Site Plan »

Large Multi-Phase Map

We worked with Accurate Development to create an Artist Rendering of their Master Site Plan for their print materials and also made an interactive map for their website as a sales tool that will generate sales leads to their marketing team members.

Multi-Phase Map Artist Rendering


View Community Site Plan »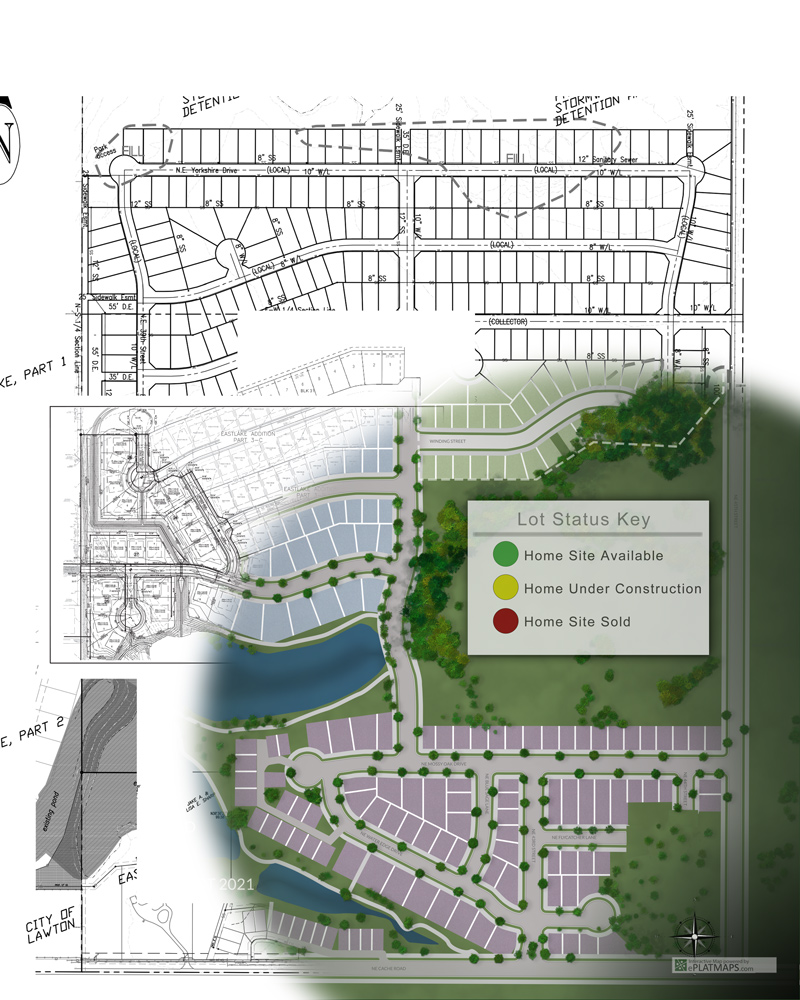 Graphic Design Services
Website Services